2019 Board Election is now underway!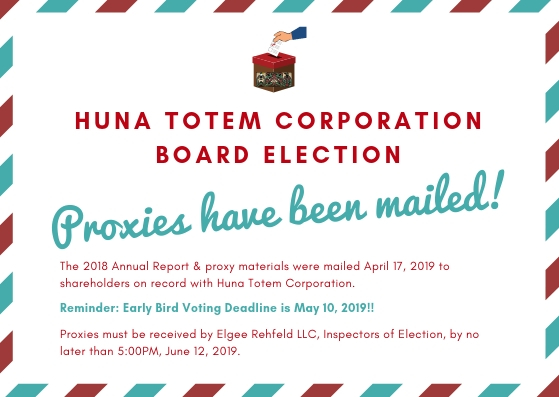 Huna Totem Corporation Board Election Proxy Materials were mailed to shareholders on record as of April 17, 2019.
Please note that the Early Bird Voting Deadline is May 10, 2019. Last day that proxies may be received in the mail by Elgee Rehfeld LLC, Inspectors of Election is 5:00pm, June 12, 2019.
If you haven't voted your proxy by then, you may do so at the Annual Meeting that will be held at the Adventure Center at Icy Strait Point, Hoonah, AK on June 15, 2019.